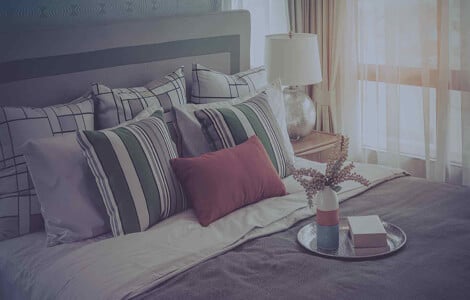 Projects

ASiA Enclaves Alabang - The flagship of Philma Properties. Luxury condominiums at an affordable price. Asian-inspired architecture and a cosmopolitan atmoshpere that offer a unique experience to all. Urban lifestyles intermingled with the essential luxuries is what this community is all about. Located within close proximity to the highly-developed urban hub of Alabang in Muntinlupa City. This district is well known for family-oriented focus. The area is home to several upscale shopping malls, businesses that are a hive of activity and international schools that promise exceptional education. As with any such community or development, the amenities are a selling point that cannot be ignored. The more luxury, comfort and convenience presented, the better. ASiA Enclave has so much to choose from. Function halls that are spacious, swimming pools, fitness facilities and a residents lounge where you can kick off your heels and relax after a long and stressful day. Landscape gardens and cobblestone paths are pleasing on the eye and defintely brings nature a little closer to home, even in the urban jungle. Each enclave is secluded from the next. Well-ventilated, well-lit and spacious areas are incorporated into every buidling. Each building incorporates 7 floors of 16-20 units. Navigating your way from floor to floor is effortless with the available elevators. The buildings take every precaution against fire hazards and incorporate safety features which go beyond the normal requirements. Easy access for the disabled ensures that any person is welcome in this amazing residence. Enjoy low-desity living at its finest. The award winning community is one that is guaranteed to allow you the experience of living in an upscale community with all the bells and whistles.

Solano Hills Sucat - The country-lodge appeal of this private condominium development provides the charm you expect from a community created to provide comfort and relaxation far from the humdrum of city life. Low-density residences make this the perfect family home location. Located in the quiet, peaceful and picturesque Sucat in Muntinlupa City.The rolling terrain of the area adds to the country charm the development reflects. Conveniently located with easy access to the urban centers of Alabang, Makati CBD and Bonifacio Global City guarantees that you will never be far from your place of work or a school for your children. Naturally beautiful surroundings, wide open spaces and enough space between units to give you the complete freedom to be who you are. Spend you evenings taking in the extraordinary sights and scenery and wash away the turmoil of the work, traffic and congestion. Make your selection from the variety on offer according to your growing family needs. Studio, 1-bedroom and 2-bedroom units are available and if that isn't enough, you have the option of combining the adjacent unit and incorporating it into your space. Bigger units without the worry of a bigger price tag. This is home. Suburban living with all the comforts and luxuries of a modern lifestyle.

Arezzo Place Pasig - The catch phrases attached to this luxurious development say all there is to say in a few simple words. "Live Fulfilled". Located in amidst a busy metropolis. Architecurally designed to mirror the charming design of of Arezzo City in Tuscany, Italy. 1980 Units makes this a community that is vast, differing age groups, genders, cultures. Well-lit buildings that make use of natural light to the maximum. All the fire safety features are in place, fire alarm and sprinkler systems and firehose cabinets ensure your safety should an emergency situation arise. Disability will not prevent you from experiencing the luxury of this development, specialized ramps are installed for ease of access for those who have difficulty. A relaxing and comfortable community where a peaceful atmosphere is never far behind. Wide open spaces, gorgeous landscaped outdoor gardens and the exclusivity of luxyury amenities make this the place to call home for your family. Conveniently located near schools, malls and the major business centers nearby. Spend more time with the things that matter the most in life. You are only a stonesthrow away from work, have leisure on your doorstep and family by your side. Spacious, comfortably designed units maximize the use of natural light. Plan your family homes layout any which way you want. The homes are well-built and affordable, giving all Filipino's a chance at the life they deserve.

Hacienda Balai North Quezon City - "A safe community for new beginnings"- Peaceful and secure. Design and architecture take a tropical spin. This is your safehaven away from the buzz of the big city. The development is situated close to close to the major roadways. Commercial centers are only a short distance away. Experience convenient urban living in your own personal island paradise. Safety and security of the residents is of the utmost importance but that is not all they cater for. Wide open spaces, magical pocket gardens, specially designed walkways, children's play areas and grounds and unique jogging paths for the fitness conscious. This is what this development embodies. Bond with your family and share new experiences in an atmosphere that is second to none. Nurture creativity and explore your adventurous side. The community development features medium-rise buildings, providing beauty with every brick that is laid. The five storey building is easily navigated with the walk-up hallway. Every building houses its own piece of nature in the midst of urban living with an atrium.Safety is not skimped on in any way with each building incorporating a fire alarm and sprinkler system, firehose cabinets on every floor as well as strategically placed fire exits. Hacienda has thought of everything, disability is no obstacle with the specially installed ramps. The residence is quite vast, housing 90 units per building and subdivided into 18 units per floor. 14 building in total, accomodating 1260 units. This is a town on its own. Beamless and column-free studio units are the design feature of this development. No restraints, design and create your own sanctuary. If you need more space simply combine your home with the unit next door. Increase your floor space yet keep the costs down. This is paradise.